Flooring Services / Information
Fitting Service
At Aislinn Hardwood Flooring we provide a complete fitting service for wood flooring, whether you want a floor fitted or would like help with the source and supply that is right for your project. First of all high-quality materials, skilled craftsmanship and attention to detail accompany us on every job. Contact us for a full evaluation of your specific project. We'll provide you with a written estimate so that you can make an informed decision on which direction is right for you.
We are approved Junckers flooring fitters.
Call 086-1504519 or 021-4961517 for advice and quotation.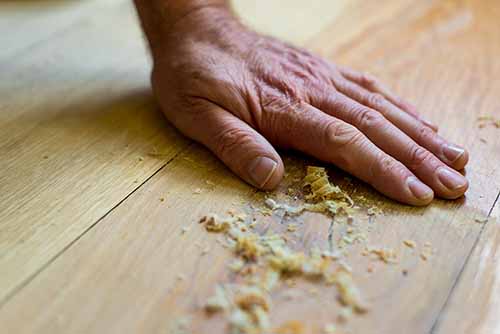 Solid Wood Flooring
We supply all species of wood flooring including parquet, solid and engineered wood, unfinished and prefinished.
A solid wood floor is laid with planks, boards or blocks which have been milled from a single piece of timber. Solid timber is used for traditional wood block floors, solid wood floors and sports floors.
Traditional solid hardwood flooring adds many qualities to the home, beauty and warmth, endurance and in addition adds value to property. Most of all there is nothing more beautiful than the look and feel of solid wood floors, each plank a unique specimen, as a result bringing character and life to a room. Especially relevant solid wood flooring can be sanded repeatedly so that new life and warmth can be given to a room. Manufactured to the highest possible standards solid hardwood flooring is a mark of true craftsmanship.
Call 086-1504519 or 021-4961517 for advice and quotation.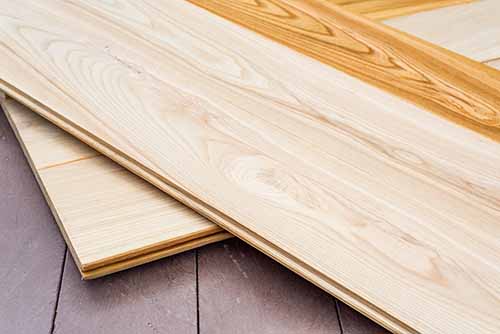 Engineered Wood Flooring
Engineered boards consist of more than one layer. Most noteworthy, the surface is solid wood, usually hardwood, and may be anything from 3 – 6 mm thick. This top layer is securely bonded to one or two further layers – this may be multi– layered plywood or a sandwich with a softwood core. The thicker the surface layer the more times it can be sanded and refinished. Furthermore engineered boards are usually suitable for fitting over underfloor heating unlike the majority of solid boards.  Engineered boards should not be confused with laminates which use only an image of wood on the surface.
There are many types of solid and engineered wood, suitable for all applications and in a variety of species with every conceivable finish. The more popular include Maple, Ash, Oak, and Beech. Other hardwoods available are Walnut, Cherry and exotic species including Merbue, Teak, and Jatoba.
Call 086-1504519 or 021-4961517 for advice and quotation.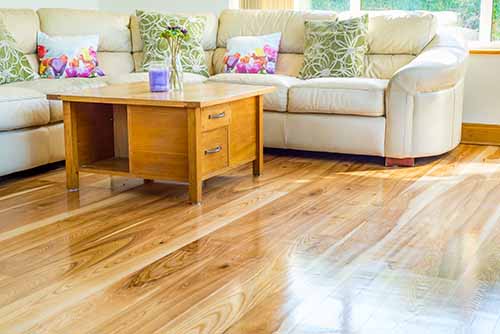 Natural characteristics
Natural characteristics of wood could include small knots, pinholes, or brownish/grey/black mineral streaks with the grain of the wood. They are a result of the growth process of the tree in the forest and are influenced by sunlight, soil and climate. Wood flooring is graded based upon the number of these variations. Prime or clear grades exhibit the least number of natural characteristics while rustic grades will show the most. Quality rustic grades are still manufactured to the highest quality and work really well to add character to any decor. In between prime and rustic are select and better and select. For details see Grading Expectations.
Call 086-1504519 or 021-4961517 for advice and quotation.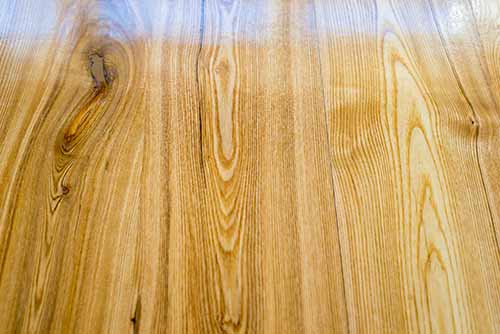 Grading Expectations
Wood grading refers to the way hardwood flooring raw material is sorted when it is first milled. Different grade levels are dependent on colour variation from board to board as well as amount of character present on that board. The clearer or prime grades are generally more expensive, while the mid range grades are typically more popular and the rustic grades will have the most character and colour variation.
Contact Us
To find out more about Solid Wood Flooring, Call Us On 086-1504519 or 021-4961517
Prime Grade
These products are going to be the most uniform hardwood floors on the market. Boards are clear and the colour from board to board is pretty uniform. Unusual character marks or crazy grain patterns are virtually non-existent.
Select & Better Grade
This offers slight colour variation but relatively standard grain patterns and typically almost no darker character marks.
Select Grade
This is a step down from Select & Better. There will be slight colour variation and some darker grain patterns. Small knots are allowed in this grade. Much of the colour varies from board to board and the more visible grain patterns are covered up by the stain.
Rustic Grade
Rustic Grade hardwood flooring features colour variation, darker grain patterns, filled knot holes and sometimes a mixture of heartwood and sapwood. Ultimately, this creates a very distinct mosaic of the nature of real hardwood. It is much sought after for home owners interested in a "country" aesthetic.